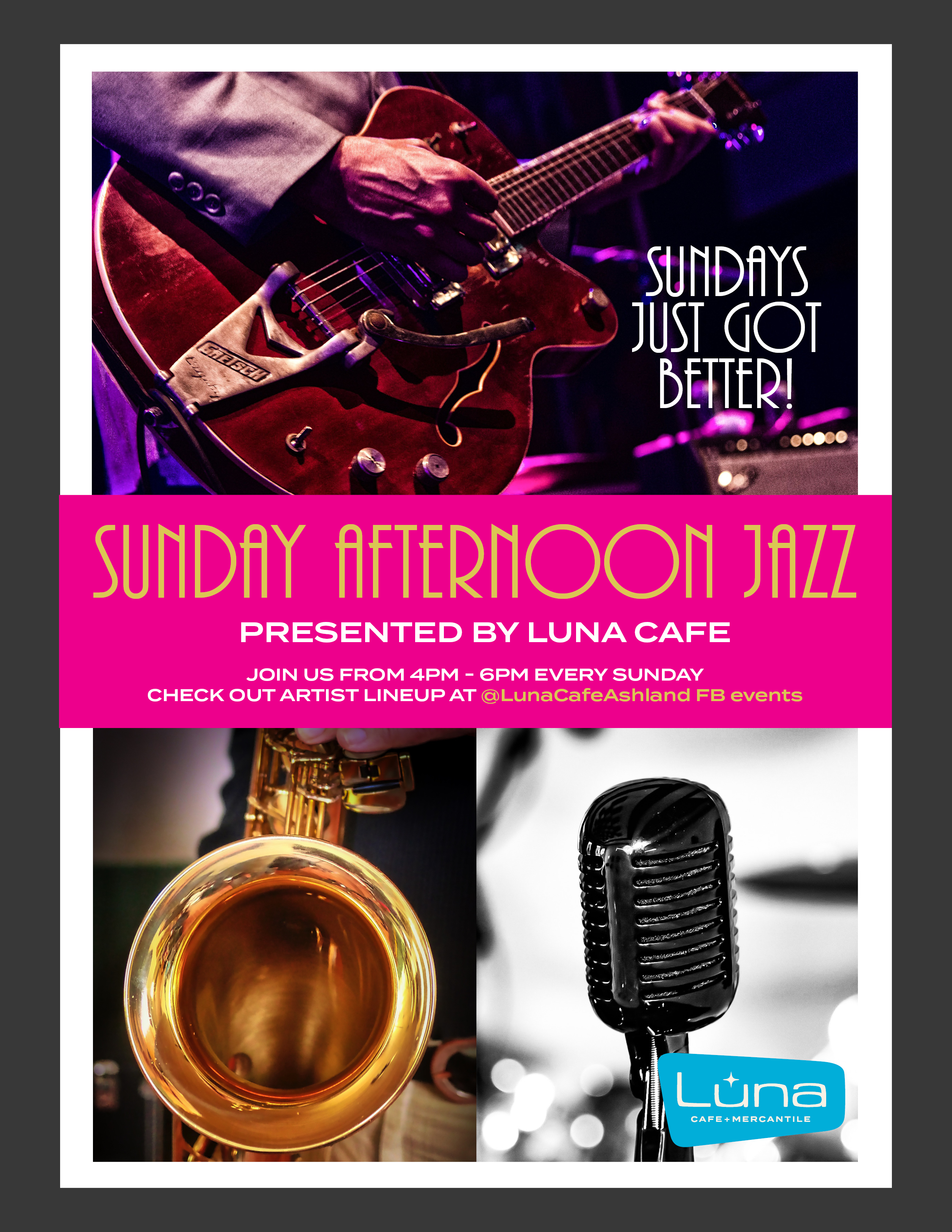 We're excited to invite you to our NEW SUNDAY AFTERNOON JAZZ! Happening every Sunday from 4pm – 6pm.  Get ready to listen to some sweet tunes, savor a delicious drink from our groovy bar, and enjoy great eats at Luna Cafe!
See you there. FREE events. Invite your friends!
Music lineup:
10/21 Ed Dunsavage Trio
10/28 Bear Creek Jazztet
11/4 Paul Turnipseed Trio
11/11 Danielle Kelly Trio
11/18 Bear Creek Jazztet
11/25 Ed Dunsavage Trio
12/2 Paul Turnipseed Trio
12/9 Danielle Kelly Trio
12/16 Ed Dunsavage Trio
12/23 TBA
12/30 Rogue Trio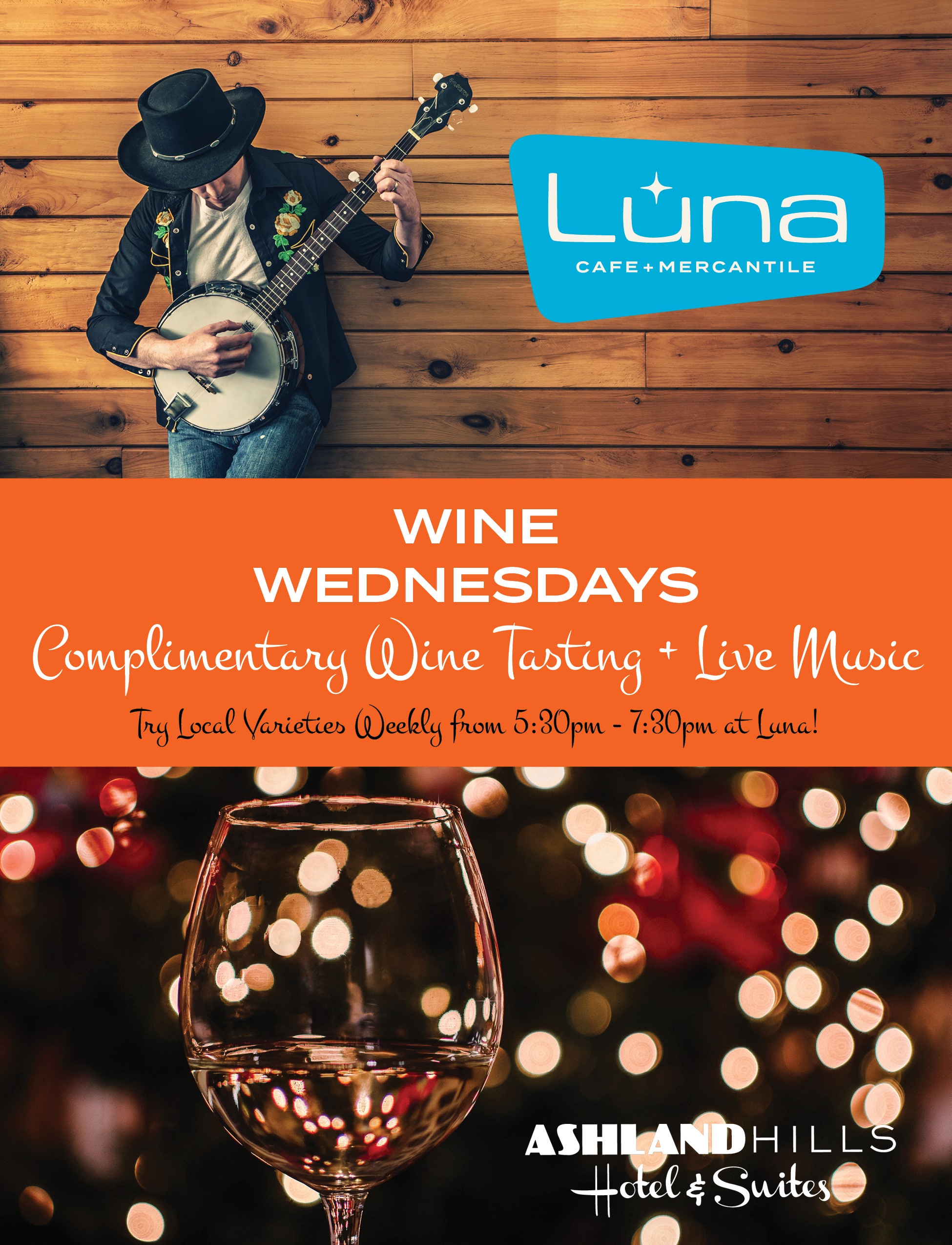 Grab a friend and taste complimentary wine tasting at Luna Cafe every Wednesday from 5:30pm – 7:30pm. Enjoy local varieties and sweet melodies by local talent!